Prof Lorraine O'Driscoll – Trinity College Dublin, Ireland
Prof Lorraine O'Driscoll is Director of Research & Professor of Pharmacology at the School of Pharmacy and Pharmaceutical Sciences, and the Trinity Biomedical Sciences Institute of Trinity College Dublin. Following her PhD, Prof O'Driscoll undertook biotechnology/biomedical research for US and EU industry (including Berlex; Archport Ltd-Axonobel; MediSyn Ltd; MedaNova Ltd.) before returning to academic research & teaching. At post-doctoral level, she gained experience at the Dana-Farber Harvard Cancer Institute and the University of Miami. Prior to joining TCD in 2008, Prof O'Driscoll most recently held the position of Senior Research Programme Leader and Lecturer in School of Biotechnology, DCU. She has been a Principal Investigator (PI) on 5 cancer clinical trials with Cancer Trials Ireland, and on SFI-supported Molecular Therapeutics for Cancer Ireland; Strand Leader of Irish Cancer Society-supported Breast-PREDICT; and PI and Chair with H2020-supported European Network Cooperation in Science and Technology focussed on Exosomes & Microvesicles in Health & Disease which brings together researchers from 27 European countries, 3 US universities, Australia and 7 industry partners. Her research group focuses on diagnostic, prognostic and predictive biomarkers; discovering new therapeutic targets; cancer cells communication via exosomes, microvesicles and CTCs; elucidating and circumventing resistance to targets agents and classical chemotherapy; associations between obesity, metabolic syndrome and cancer.
Prof Lorraine O'Driscoll is the Coordinator and the Principal Investigator of the TRAIN-EV programme.
TRAIN-EV Projects 13 and 14
Contact: lodrisc@tcd.ie
---
Dr Clotilde Théry – Institut Curie, France
Dr Clotilde Théry is an INSERM director of research (DR2) working at Institut Curie, where she heads a team entitled "Exosomes and tumour growth". After a PhD in Developmental Biology and a post-doc in Oxford University (UK) and Columbia University (USA) on the early steps of brain development, she turned to the study of cell biology aspects of immune responses in 1996 when joining the lab of S. Amigorena, at Institut Curie in Paris. Since 1998, her scientific interests have focused on the study of small vesicles called exosomes, secreted by immune and tumour cells, which play many roles in communications between tumours and the immune system. From 1998 until 2007, she mainly focused on exosomes secreted by dendritic cells of the immune system, and her work demonstrated their nature as specific subcellular compartments and their ability to transfer MHC-peptide complexes between dendritic cells to enhance the efficiency of immune responses. Her more recent goals are to understand the physiological functions of exosome secretion during an in vivo immune response, and during tumour growth. She organized a symposium and several sessions dedicated to exosomes in international meetings, and she is currently actively involved in the establishment of an international scientific society dedicated to extracellular vesicles.
TRAIN-EV Project 15
Contact: Clotilde.Thery@curie.fr
---
Prof Edit Buzás – Semmelweis University, Hungary
Prof Edit Buzás is Professor and Chairman of the Department of Genetics, Cell- and Immunobiology, and she is Head of the "Extracellular Vesicles" research group at Semmelweis University. Following her PhD, Prof Buzás undertook a Research Fellow position at McGill University, Montreal, Canada and prior to joining Semmelweis University in 1998, she held an Assistant Professor position at University Medical School of Debrecen, Department of Anatomy, Histology and Embryology, Hungary, and a Visiting Assistant Professor position at the Department of Orthopedic Surgery Rush Medical Center, Chicago, IL. She has been a Principal Investigator of DYNAMIC-FP6-MOBILITY Marie Curie Research Training Network (RTN) and of DYNANO-FP7-PEOPLE-2011-ITN Marie Curie Initial Training Networks. Her main research interest focuses on autoimmunity, rheumatology, glycoimmunology, extracellular membrane vesicles (ectosomes, exosomes, apoptotic bodies), aggrecan-specific immunity, histamine biology and system's biology.
TRAIN-EV Projects 5 and 6
Contact: buzas.edit@med.semmelweis-univ.hu
---
Dr Irina Nazarenko – University Medical Center Freiburg, Germany 
Dr Irina Nazarenko is Head of the Exosome and Tumor Biology Research Group, at the Institute for Infection Prevention Hospital Epidemiology of Medical Center University Freiburg. She studied biology/genetics in the Lomonosov Moscow State University, Moscow, Russia. Following her PhD and postdoctoral studies at Biomedical Center in Innsbruck (Austria), she joined German Cancer Research Centre (DKFZ) and Karlsruhe Institute of Technology (KIT). In 2012, Dr Nazarenko became group leader "Exosome and Tumor Biology" at the Medical Center University Freiburg. She currently supervises 5 PhD and 4 MD projects. Dr Nazarenko is a member of Advisory Board for PhD students enrolled in a local graduate school. Additional to the supervision of individual research projects, this Partner organised special courses e.g. "Exosome Biology" in local training programmes.
TRAIN-EV Projects 8 and 9
Contact: irina.nazarenko@uniklinik-freiburg.de
---
Prof Marca Wauben – Utrecht University, Netherlands
Prof Marca Wauben heads the research group Intercellular Communication of the Department of Biochemistry & Cell Biology, Faculty of Veterinary Medicine. She studied Biology at Utrecht University and performed her graduate research at the Department of Infectious Diseases & Immunology, Utrecht University. She completed her Postdoctoral training at Utrecht University and at the University of California San Diego, USA. As an associate professor, she established her own research groups at Utrecht University, Department of Infectious Diseases & Immunology (2001-2004) and at Leiden University Medical Center, Department of Immunohematology and Blood Transfusion (2004-2006). In 2006 she moved to Utrecht University, Department Biochemistry & Cell Biology, Faculty of Veterinary Medicine. In 2011 she became full professor Intercellular Communication at this Department. The main focus of her research group is on the (functional) characterization of vesicle populations involved in immune cell regulation. For this, her group uses proteomics, genomics and lipidomics approaches and employs a high-resolution flow cytometry-based method developed by her group which enables quantitative and qualitative analysis of individual nano-sized vesicles. Besides fundamental research, her group exploits whether specific vesicular-signatures in body fluids may be used as biomarkers, with the aim to develop cell-derived vesicle inspired nano-carriers for clinical application.
TRAIN-EV Projects 7 and 10
Contact: M.H.M.Wauben@uu.nl
---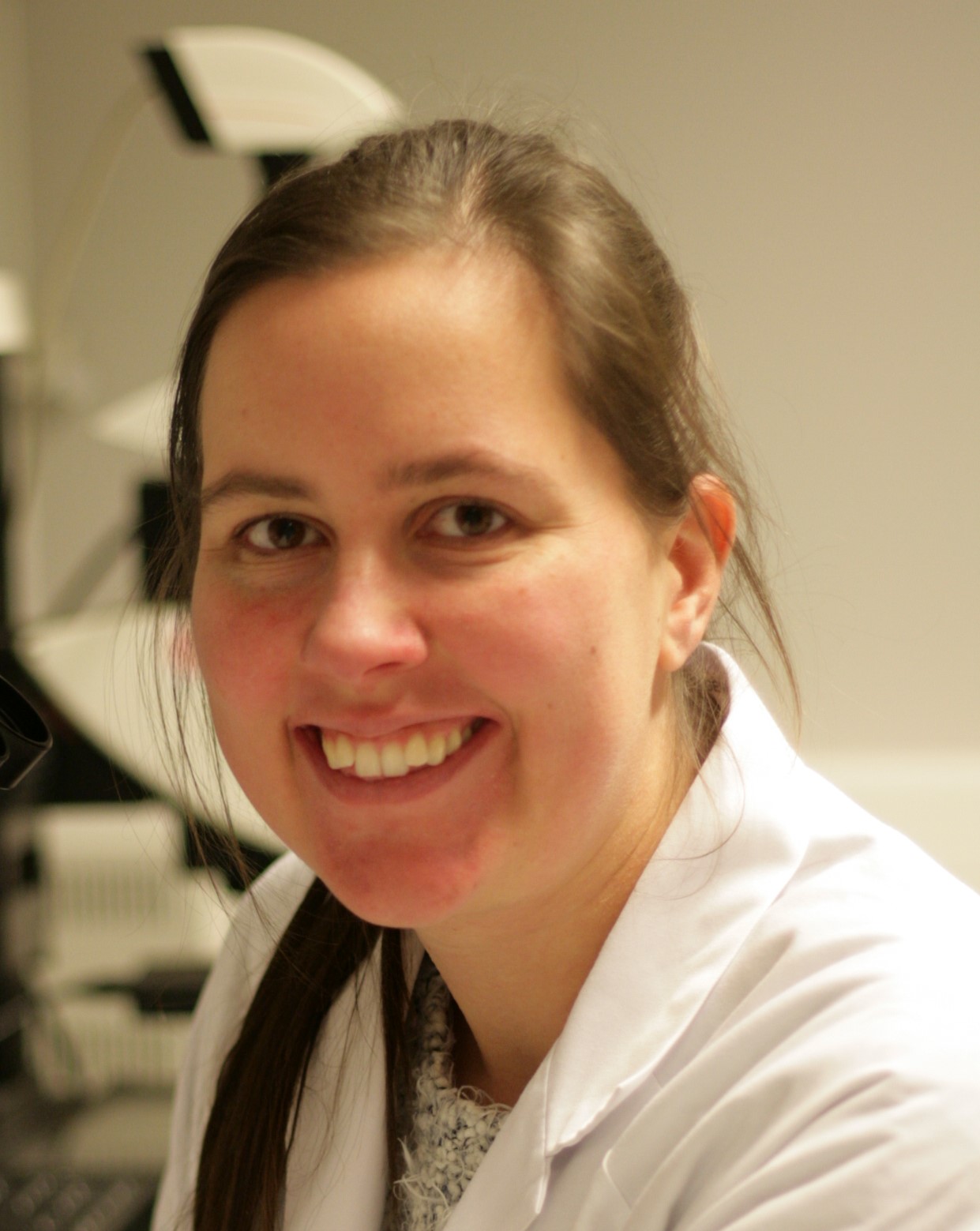 Prof An Hendrix – Ghent University, Belgium 
Prof An Hendrix is a group leader at Cancer Research Institute Ghent of the University of Ghent. She received her MSc in bioscience engineering, cell and gene biotechnology in 2005, and her PhD in medicine and health science in 2010. She is a postdoctoral research fellow and Principal Investigator at the Laboratory of Experimental Cancer Research since 2010. During her PhD studies, she held visiting scientist positions, in INSERM, in Paris, France and in Medical Genetics Branch, NHGRI, NIH, Bethesda, Maryland, USA. Her research group focuses on the identification of Rab GTPase-dependent EV biogenesis, standardization of EV isolation and characterization methods and implementation of EVs as blood-based biomarkers in precision medicine.
TRAIN-EV Projects 4 and 12
Contact: an.hendrix@ugent.be
---
Dr Antonio Chiesi – HansaBioMed, Estonia
Dr Antonio Chiesi is a Neurologist with a wide experience in pre-clinical and clinical research and in Biotech startup. He is founder and CEO of an R&D performing biotech company based in Estonia (Hansabiomed Life Sciences OU). HBM-LS is the oldest exosome dedicated company worldwide (established in 2007). He is also founder and CEO of an innovative biotech Company based in Italy (Exosomics Siena SpA) engaged in validation and clinical development of new and disruptive exosome-based in vitro diagnostic assays with a major focus on cancer. Exosomics Siena (EXS) is a spin-out Company of HansaBioMed Life Sciences and takes advantage of the IP and KH developed by its mother Company. EXS' mission is to bring to the marketplace a new generation of IVD for cancer screening and new tools for companion diagnostics and stratified medicine in oncology based on liquid biopsy concepts and using tumour exosomes as a carrier of relevant biomarkers (www.exosomics.eu). Before committing to the Industrial sector, Dr Chiesi acted as Head of Research at the Department of Drug Research and Medicines Evaluation at the Italian National Institute of Health in Roma (Italy).
TRAIN-EV Project 1
Contact: antonio.chiesi@hansabiomed.eu
---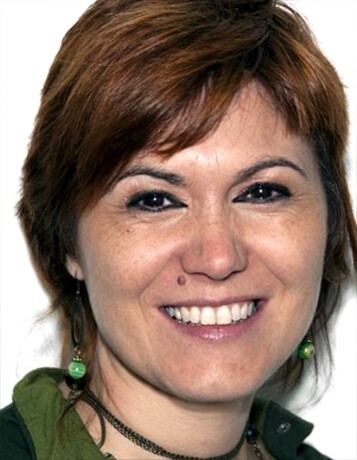 Prof Carla Oliveira – Bioinf2Bio, Portugal 
Prof Carla Oliveira is group leader Expression Regulation in Cancer research group of University of Porto and consultant of Ipatimup Diagnostics. Before joining Ipatimup Diagnostics as a PhD student and then as a postdoctoral fellow, she held a position of visiting PhD student at Cambridge Institute for Medical Research, Cambridge University, UK and a postdoctoral fellow position at the Pathology Department and Laboratory Medicine, at University British Columbia, Vancouver, Canada. B2B is a start-up of the University of Porto research institute Ipatimup/i3S, of which Prof Carla Oliveira is the CEO. Carla also holds a professorship at the Medical Faculty of Porto. Bioinf2Bio (B2B) is a bioinformatics data analysis company aimed at researchers and clinicians from all biological backgrounds working with high throughput technologies, such as microarrays and next-generation sequencing. B2B's objective is to draw relevant biological meaning from medium and large scale genomic and transcriptomic approaches, namely microarrays and next-generation sequencing.
TRAIN-EV Project 11
Contact: carlaol@ipatimup.pt
---
Dr Ing Soccorso Gaeta – GVS S.P.A., Italy
Dr Ing Soccorso Gaeta is Principal Investigator at GVS S.P.A. based in Italy. GVS S.P.A. is the mother company of an industrial group (GVS Group) characterised by a strong manufacturing and market-oriented vocation. The Group employs about 2500 people. It is one of the world's leading manufacturers of injection-moulded plastic filters and components. Dr Gaeta studied chemical engineering at University of Naples in Italy, and he completed his master degree at the North Carolina State University, USA. Prior to joining to GVS S.P.A., Dr Gaeta worked as a research engineer at American Can Co., IL, USA, as an R&D Director and General Manager in Separem, Biella, Italy. In GVS, he served as R&D Director from 2002 to 2009; currently, he holds the position of International Cooperation Manager and Scientific Adviser.
TRAIN-EV Project 3
Contact: sng@gvs.com